What is this about?
Full Details

Buy 2 or more strips and get a FREE UV LIGHT! Add the UV Lamp to your cart and the discount will be automatically applied at checkout.

Galorase Semi Cured Gel Nail Strips are only 60% cured and after application and curing with a nail lamp, it will harden onto the nails and be 100% cured

Quick & Easy to Apply

With a quick application process, you'll achieve stunning nails without the time commitment.

Customized Comfort

These adaptable strips fit all nail shapes, ensuring a seamless, tailored appearance on every finger.

Worried about the process?

Don't be! A 60-second UV lamp cure is all it takes.

Say farewell to costly salons and embrace cost-effective, time-saving, and beginner-friendly semi cured gel nail strips for chic, enduring nails.
Who is this for?

Anyone that is...

Bad at doing nails
Wanting a quicker way of doing nails
Trying to save money while not sacrificing salon quality nails
A nail biter
Wanting to grow their nails

and for anyone else!
What's included?

1 x Sheet of Semi Cured Gel Nail Strips (With different sizes to choose from)
1 x Nail File
1 x Wooden stick (To seal in edges & Removals)
How to apply

Nail Prep:  Wipe nails with nail polish remover to eliminate natural oils and moisture.
Perfect Sizing: Find the nail sticker that matches your nail size ensuring it fits snugly.
Sticker Application: Remove the top film and place the gel nail sticker on your nail, leaving a slight gap from the cuticle to avoid skin contact.
Trim Excess: Use the included nail file to gently trim any excess semi-cured gel.
UV Curing: Cure the sticker for 60 seconds under the UV lamp. For best results, cure twice.
Easy Removal: To remove, use the small wooden stick, soaked in nail polish remover, to gently lift the sticker edges.
Other Removal Option: File the top of the gel nails, soak a cotton pad with nail polish remover, and soak the nails for 5mins. Watch a video here.

*Important: Keep unused gel strips away from uv lamp to prevent curing. Insert the gel strips back into the black plastic it comes when not in use.

Enjoy professional-looking nails effortlessly!

Tag us at @Galorase on TikTok, Instagram, or Facebook to be entered for a chance to win a year's supply of gel nail strips!
Shipping & Returns

Shipping Policy:

We ship to all locations within the United States.
Orders are typically processed and shipped within 1-5 business days.
Please allow 4-9 business days for shipping due to high demand and popularity of the product.
If for any reason you are not completely satisfied with your purchase, within 30 days of placing your order, please email us to refund your order at info@galorase.com.
Bundle & Save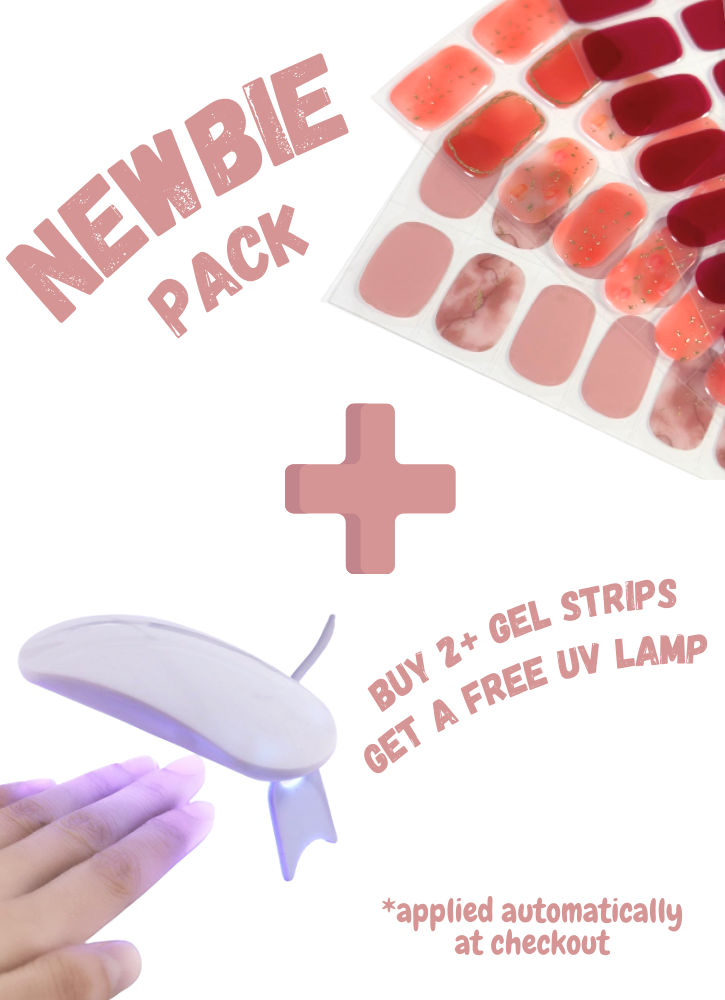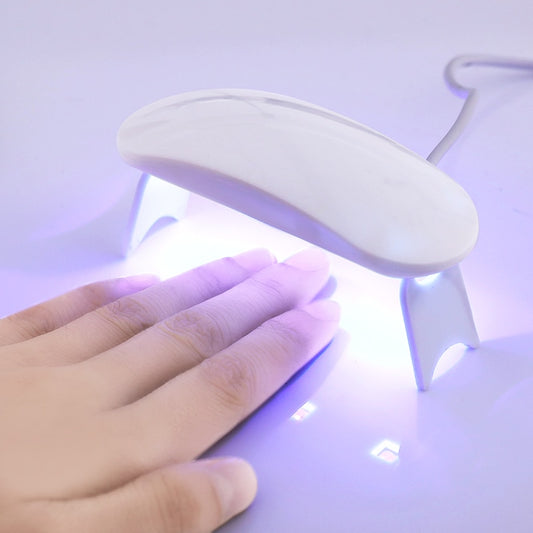 Regular price
$20.00
Sale price
$16.00
Unit price
per
Newbie Pack
If this is your first time trying semi cured gel nail strips, we suggest getting a newbie pack! Just add 2 or more gel strips and a uv lamp to your cart, and you'll get the uv lamp for free! Discount will be automatically applied at checkout.
Why semi cured gel nail strips?
Shop Now
Perfect for beginners

Their effortless application makes them perfect for both beginners and experts, ensuring a user-friendly experience.

Salon-Quality Affordability

Experience salon-quality nails without the hefty cost. Budget-friendly luxury at its finest.

Long Lasting

The durability they provide means your beautiful nails will last longer.
Beginner-Friendly, Salon Results
Galorase Semi Cured Gel Nails are pre-designed strips infused with semi-cured gel polish. These flexible strips are applied to the nails, and after a brief UV lamp curing, they harden to create a durable, salon-quality manicure.